Our Partnership with Vitamin Angels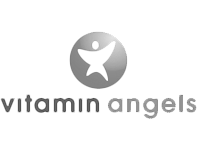 Vitamer Labs plays an active role providing products to Vitamin Angels. From purchasing to distribution, everyone in our company plays some roles in supporting this cause. Here are but some of the details about this terrific organization… and how the products we donate are used.
By Jane Drinkwalter, Vice President of Sales
In August of 2013 I went to Malawi in Africa with Vitamin Angels to observe vitamin A distributions. Malawi is one of the world's least developed countries; the average life expectancy is 57 years. They have a very high child mortality rate of children under 5 (1 death per 11 live births) and also a high HIV/AIDs rate. Our team visited distributions of vitamin A capsules and deworming treatments to children under 5.
In 2013, Vitamin Angels is addressing the global need for vitamin A by reaching 30 million children under 5 in over 40 countries worldwide.
Founded 19 years ago by long-time industry veteran, Howard Schiffer, Vitamer Labs (a division of NexGen) has been a supplier of components and manufacturing of 11,000,000 tablets annually to their children's multivitamin program in Guatemala since 2006. I want you to know the great things we are doing as a company for children, and therefore families, in need. We donate raw materials, excipients, compression time, packaging and labor for these products. We work on this project throughout the year, and like the many of our customers we are all very proud of our company and the work we all do as a community to support this.
I have seen firsthand how appreciated Vitamin Angels is and how needed it is. We take for granted that food will be on our plates, we have jobs, healthcare, a bright future…water when we turn on the faucet! Our lives are challenging, but in far different ways than what they must go through just to get water, let alone food for their families. Their nutritional choices are extremely limited. Five fruits and vegetables a day? They are happy to get that in a month.
I went with Howard, their photographer, Matt Dayka, and Megan MacKay, Events Manager for Vitamin Angels, to 7 villages all about an hour's drive of Zomba, our home base for the week. I woke at 5:00 in the morning to baboons running back and forth on the roof. We had to knock on the breakfast room door as it is kept locked – the baboons have learned how to open the doors! Just traveling from the hotel to the villages was an adventure each day. There is one two lane well-paved road that lead us to the dirt roads to the villages. We passed many men, women and children walking with huge buckets of water, laundry, long shafts of sugar cane, wood for sale, roasted nuts and many other food items on their heads. And many of the women had a baby swaddled in cloth on their backs. A few very privileged have bikes.
Upon arrival into the villages, we were greeted by women singing and dancing their praises for our coming to help them. Beautiful music and drumming! Then there was a small ceremony to introduce us, the village Chief(s), members of the CBO (Community Based Organizations) and the health care workers. The Program Manager (who traveled with us during the day, as well as a translator and driver) would reiterate the education and training the healthcare workers had been given for sanitation, proper dosing and what to expect. Once the distribution was started, the women lined up – sometimes 100+ - and Megan and I would play with the children. Mind you, we were the first white people most in these villages have ever seen. With the help of Charles, our translator, we would have detailed conversations with key women about their children's involvement in the vitamin A program.
The stories were consistent throughout the villages. The vitamins make a positive difference in their children's lives. Some of the children had been in the program since they were 6 months old (the age limit for this program is 5 years) and some for a few doses. We heard mothers say over and over again, their children were stronger, sick less frequently, did better in school and could play better. They had hope for the future.
Why is the vitamin program so important? We also talked about their daily struggle for food. Most days they have 2 meals, sometimes 3 and occasionally 4 small meals. Breakfast (if there is food or time) is porridge. Lunch is nsima – a cornmeal product that is a staple to fill hungry tummies – but not rich in nutrients. The evening meal might be nsima again or white rice and 2-3 times a month fish or chicken or beef if there is extra money. On occasion there are greens, but very limited sources. We are in the nutrition industry and know this diet is not providing close to adequate nutrients for growing bodies. When our diets are not adequate, we take supplements.
Clean water is another issue. Most walk at least 10-15 minutes to wells and many walk up to two hours round trip three times a day for clean water. Clothes washing occurs on a rock at a river or stream.
Most of the homes are in three very small buildings – a place for sleep (no beds or furniture), a kitchen (4' by 6' space with a wood fire) and a toilet (read: hole in the ground). All have dirt floors. Sounds very challenging, doesn't it? And the ladies who manage all this are the ones who sang and danced for us at each village. And the children who played hand puppet games and hokie pokie with us. The women are the hardest workers I have ever seen. With lean, muscular bodies these women work much of the day – and do the very best they can for their families under very dire circumstances. (I wish I had more space to tell of the woman who is making the bricks to build her own house. With one mold!).
This summer marks my 40th anniversary in the industry. I have always believed in vitamins (many of you have seen me get my baggie of them out at most meals). But now I know the power of vitamins. I have seen it. I have heard the women tell how their children are healthier and do better in school than those not in the program. One woman talked about the challenges of having a sick baby – how the farming must go on and she still has to take care of the others, plus there is no transportation to meager medical services. Yes, there are dads in most of these homes. But they are working as well, on a commercial farm or as bricklayers or other tradesman. This is for the things they must buy – food they do not grow and paraffin to make candles. (Did I mention there is very little electricity)?
They know education is one way to help themselves and their children. They have the same dreams we all have – but can you imagine studying on 2-3 meals of rice and cornmeal a day? They stay in school as long as they can and many do go on pass exams to become nurses and teachers and other local professions.
It is surely a challenging life that opened my privileged eyes. And opened my eyes to the power of vitamins to fill the large nutrition gaps. They are so grateful for what the program provides. They thanked us with their songs, dance, eyes, handshakes and requests to keep the vitamin program alive. I could not agree more. Vitamin Angels is a great program to partner with and you should be very proud of the part your store and Vitamer play to help this program and children.